MEN'S WEARHOUSE
Every holiday season, Moms cope with the pressure to be picture perfect. So how can a men's store alleviate their stress? By helping them rebrand the men in their life.
PRINT
Spreads in magazines with heavy female readership will catch women looking to rebrand their sons and husbands.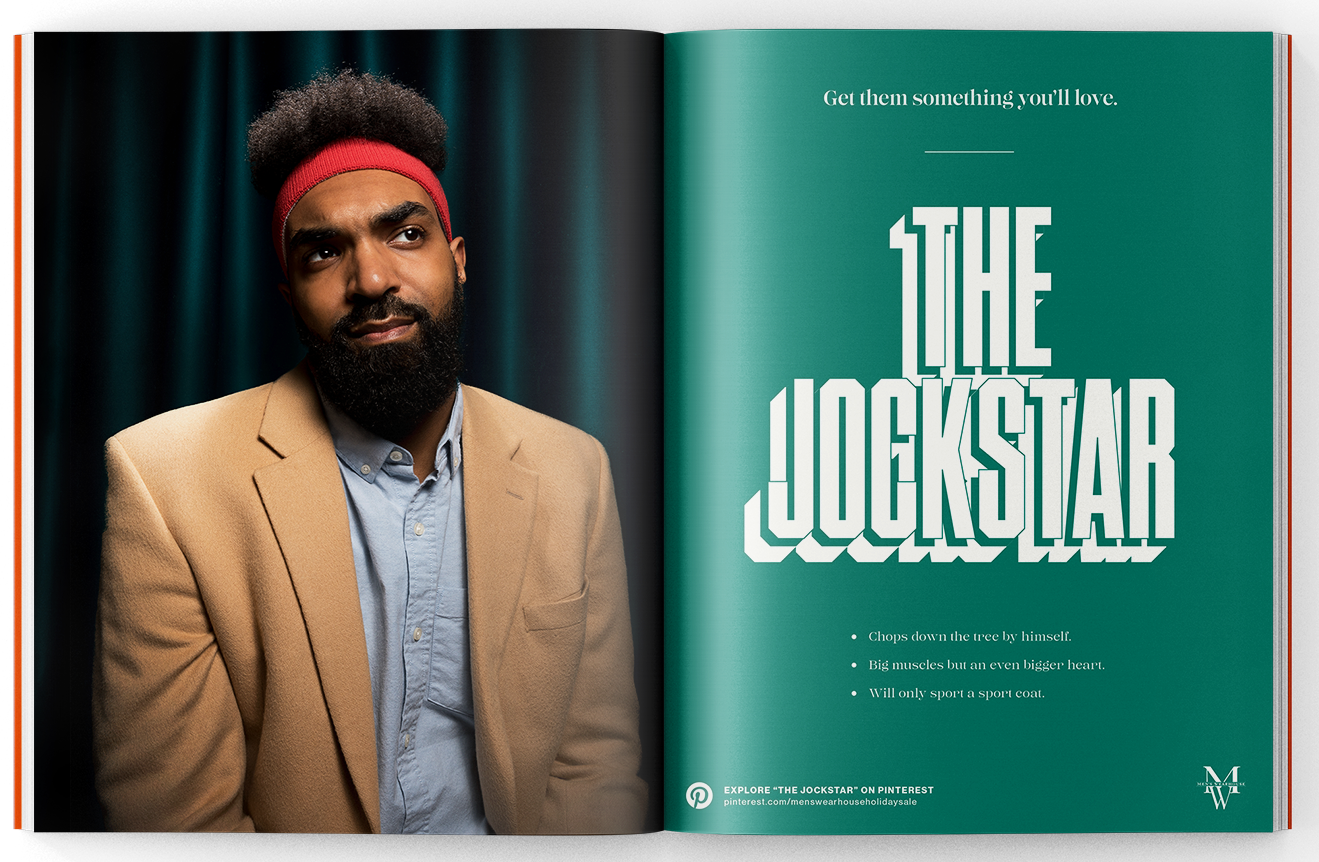 OOH
With a variety good outfits to choose from, there's a good impression for every type of man.
DIRECT MAILER
We'll send out our sale reminders in the form of holiday cards.
SOCIAL
To catch Moms looking for holiday inspo, we'll create shoppable mood boards on Pinterest.
GIVERS GET BOX
And finally, to celebrate moms for all their effort during the holiday season, we'll hide a gift for her inside of her gift to them.